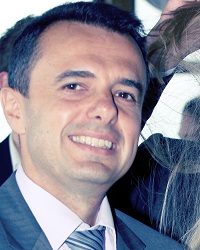 After becoming extremely interested in the intricacies of internet marketing back in the 2010, Dario founded AstuteLocalWebMarketing.com.au helping local businesses showcase their products and services on the Internet. Technical and service delivery experience in IT industry was a perfect marriage and a motivation to go make a leap and help people bring clarity to this complex area marketing. Dario received glowing praises while working for Symantec (7 years), the 4th largest software company in recent times and also in his previous tenures with Daikin and SEMA Group in Sydney.
His Australian story begins in 1993 when he left the country that was called Yugoslavia at that time. It is 6 or 7 different countries now due to the separation but that's a whole other story.
Having worked as a general hand in the meat factory, 'rising' up to become a storeman and packer / forklift driver, he also installed cable television and all this while studying in the 1990's to achieve Diploma in Computer Technology and also Associate Diploma in Electrical Engineering, he finally got into the information technology industry in the late 1999 and never looked back. From the help desk and IT administrator (SEMA Group and then Daikin Australia), enterprise support ranks in the large software multi-national (Symantec) he became a service delivery manager being responsible for large accounts, dealing with escalation issues and all other facets of account service delivery life-cycle. While looking after some of the biggest accounts, he received glowing praises from his colleagues, management, sales and most importantly customers!
Current challenge that he enjoys very much is Workflow Manager role for yet another market leading vendor EMC2 whilst still working with few local businesses on their website and internet marketing needs.
In hope that you will find value in the content of this website, you are encouraged to share it, make comments, send questions or feedback via the contact page.