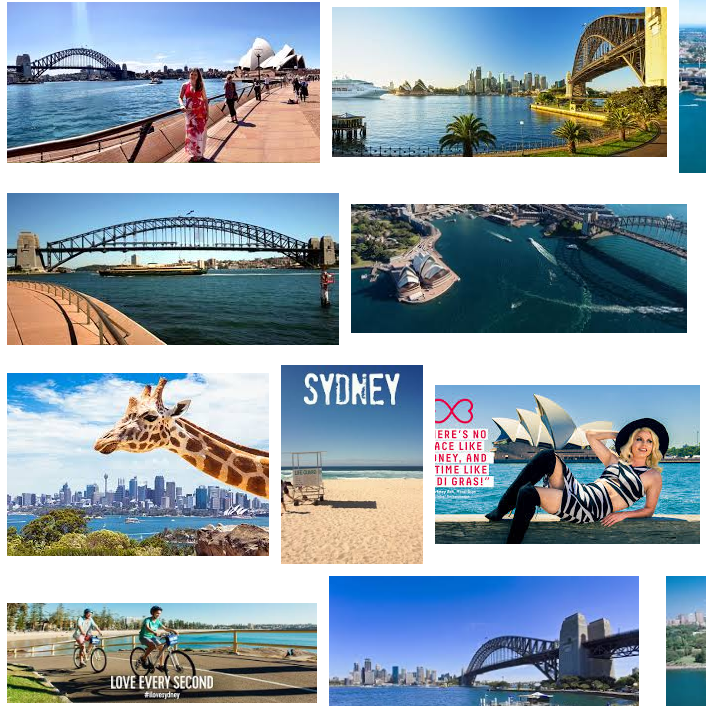 Quite often I've been in a situation where I'm asked about what the must-see sites in Sydney are, places that you must visit while in Sydney. When travelling I personally prefer to make my own plan and very rarely use organised tours per-se; examples being
hire a car and explore that way
use public transport
take a short cruise while visiting
Here is what I would recommend for those who are on a budget and / or would rather not blow their money on 'popular' yet outrageously expensive tourist rackets. I'm sorry but that's the only way to describe something like a Sydney Harbour Bridge climb -100s of dollars for few hours of views and you leave hungry and thirsty. No, I haven't done it however I will show you how you can enjoy just as good of a view and feast on good food and wine.
On this list I will specify the best way to get there, walk, public transport or car hire.
When taking the public transport be sure to get yourself an Opal card as this will make it easier, cheaper AND if you use it on Sunday, the whole day will cost you $2.50! Yes, this includes train, bus and ferry.
Best is to use Google Maps, punch in the destination and then select public transport icon – it plugs into the Sydney Transport database and will show you the best way to get to your destination.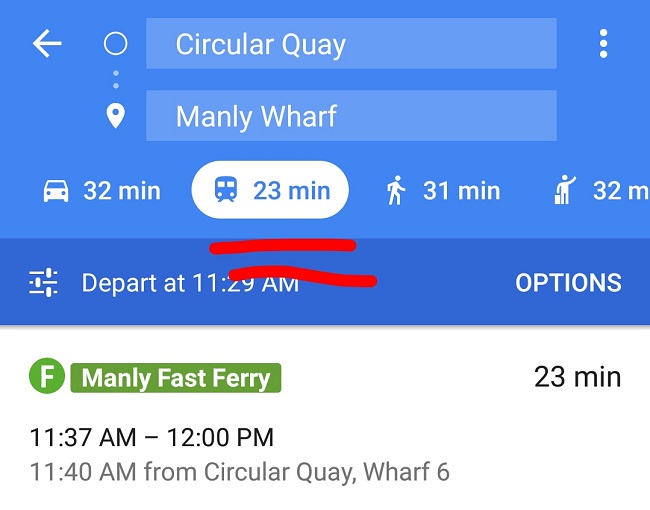 Now that we have some of the basics down here is the list that ticks my boxes of value, ease and experience impact. This is in no particular order so please read to the end as the last one may be the place you want to visit the most while visiting in Sydney. I have taken my visiting family and friends to all of these landmarks and places so I can vouch for all of them.
Manly Beach – best way to get to Manly beach is to make it to Circular Quay from where you're staying and then take the Manly ferry across Sydney harbour. The ride takes half hour. Once there walk up Manly Corso over to the main Manly beach and on the way you will see many shops, food, clothing, bars, pubs, cafes – it is very lively and lovely.


---

Bondi beach – although not a big fan of Bondi beach myself, if you are visiting you just have to see it and make up your own mind about what all the fuss is about. Many cafes and restaurants, bars and much more. It can get crowded on the weekends. Best way to get there is once again – public transport. Bus 333 is the express one from the City – check Google maps


---

Watsons Bay – be sure to either drive, bus or take ferry from you guessed it – Circular Quay. You get some of the best views of the city from there, also there's a pub there where you can get some bar food, last time I visited they had your essential fish and chips. Take a walk up north to the tip of the south head, it's quite an experience and also the famous / infamous Gap – many people committed suicide by jumping from it; once you see it you'll know why you'd chose that spot!


---

Sydney Tower (fmr. Centerpoint Tower) – it's a revolving restaurant; best to visit for buffet lunch and if you can on a week day, weekends are more expensive and crowded. This way you get panoramic view of Sydney while enjoying seafood lunch.


---

Balmoral Beach – a hidden gem of lower north shore; Bottom of the Harbour seafood takeaway sell a famous fish and chips, walk up down the promenade, have a swim; this is a fantastic jewel in Sydney's crown, must see. Drive or bus will get you there.


---

Blue Mountains three sisters site – take the train from Central station and get off at Katoomba to see the 3 sisters site – there are many hiking tracks if you like that as well (see local maps provided there). While there, next train stop is Medlow Bath where the famous Majestic Hotel is located; they have high tea, bar as far as the food and beverage options which are limited in my opinion however the view and the hotel building are stunning.
By all means, you can drive there as well but get ready for heavy traffic and parking restrictions and meters especially on weekends.

---

Kings Cross, Woolloomooloo and Botanic garden – 3 very different places however they're walking distance from each other so one could knock it over in one day. Kings Cross is a red-light district, your cup of tea or not, gotta see it and while there come down the big stairs to Woolloomooloo bay and get yourself a famous Tiger Pie at Harry's Cafe de Wheels. Walk up to the end of Woolloomooloo Finger Wharf, it's beautiful. Bonus – visit Botanic gardens while there as it's only a short stroll distance.


---

Rivercat ferry to Parramatta – departs from Circular Quay and cruises up Parramatta river as a final destination; While at Parramatta you could walk to Westfields Shopping center for some retail therapy. Use the return ferry trip to stop over at Cockatoo Island – very historic and interesting.

---

Koala Park Sanctuary – cheaper alternative to Taronga Zoo and you can get closer to animals and even pat them, sounds good to me!

---

---