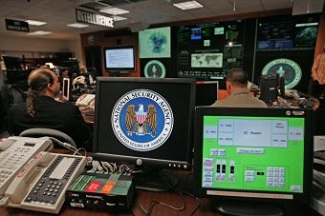 Further documents from whistleblower and former National Security Agency contractor Edward Snowden suggest the NSA broke US privacy rules thousands of times in the past two years.
Citing internal audit documents, the Washington Post cast fresh doubts on pledges from US president Barack Obama to prevent abuses and protect Americans' civil rights.
An NSA audit dated May 2012 said there were 2776 "incidents" over the previous year in which the agency exceeded its authority in the collection, storage and distribution of communications, according to the Post.
The NSA has not denied the privacy violations but offered a more positive assessment, saying the agency had rigorous procedures to check for errors and that mistakes were often due to technical glitches.
"NSA's foreign intelligence collection activities are continually audited and overseen internally and externally," the agency said. "When we make a mistake in carrying out our foreign intelligence mission, we report the issue internally and to federal overseers and aggressively get to the bottom of it."
Politicians have vowed to hold more hearings to learn the full extent of the privacy violations, while rights advocates expressed outrage.