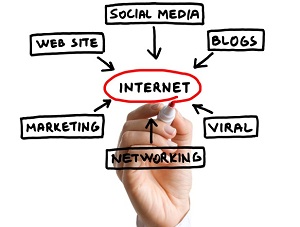 You'd be hard pressed finding a local business owner who hadn't thought about online marketing and each and every one of them would be saying 'I know I need to do something about it but how do I start; I heard of Google Advertising but I also heard it's expensive, what about SEO, will that work for me?'
Once you decide to invest money on promoting your website or small business online you'd be asking yourself – how do I do that plus I haven't got time to create online marketing campaigns, I have my own business to run. Well, you could hire a small business SEO company with a proven track record that you can trust or invest some of your own time in promoting your business online.
If you decided to try it out yourself, here are the areas of online marketing you must address to have any chance of getting your business out there.
Search engine optimisation (SEO). Main tips are below, however the list is never ending when it comes to getting exposure to potential customers through search engines.

Install a blog if you haven't already have it on your website. You than want to be creating content such as articles, videos and images about your business and about the relevant subjects that would interest your potential customers

After performing a keyword research using Google keyword tool or a more advanced software like Market Samurai (check out their free version here), optimise your website's main pages to match those keywords

Find blogs, websites and forums that relate to your subject and get engaged in the conversation by commenting and also writing what's commonly called guest blog posting. This will get the word around about you and your business and give you exposure. It will also help your search engine rankings.

Social Media Marketing (SMM). Most businesses are in the niche where having a company Facebook page and also a company or a personal Twitter account is feasible and good for business. You can use these platforms as well as YouTube channel to provide quality content for your potential customers by rising awareness of you and your brand.
Google AdWords Campaigns which is one of the most popular options when it comes to Search Engine Marketing (SEM). This step requires your time, some knowledge of the system and more importantly an instant investment as this is a paid option. Start off small by creating your first campaign to test the waters. If done right, you will be able to get instant traffic to your website increasing likelihood of getting new customers.
The key is to get these steps right and continue executing them consistently on weekly basis at very least. This will tell your potential and existing customers as well as search engines that you are an expert in your field of expertise increasing sales, customer retention and search engine rankings – it's a win/win plan don't you think?