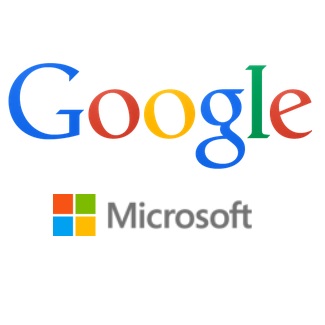 Google's second-quarter revenue jumped 22 percent to UD$16 billion (A$17.2 billion), reflecting a change in strategy by CEO Larry Page to boost user numbers and attract more marketers – and hence increase advertising revenue.
Net profit for the period, excluding its Motorola subsidiary, was $3.5 billion, up 26 percent from the same period a year earlier.
Page's strategy appears to be paying off. The number of clicks on ads on YouTube, search and other Google sites increased 33 percent in the latest quarter, making up for a decline in ad prices.
But there were signs of rising costs that analysts say could erode future profitability. Google continued to hire at a rapid rate, adding 2414 employees in the second quarter to a total of 48,584, excluding Motorola.
Capital expenditures to – among other things – build datacentres and buy real estate, increased to $2.6 billion, or 17 percent of revenue, compared with $1.6 billion, or 12 percent of revenue, in Q2 last year.
The company said chief business officer, Nikesh Arora, would be leaving to join Japan's SoftBank, which owns US telecoms carrier Sprint. He will be succeeded by Omid Kordestani, who previously led Google's sales team.
App sales are Google's largest non-advertising business. Growth in the sector is eported to have accelerated to 53 percent in the second quarter, up from 48 percent in the first quarter.
The growth is led by rising sales of apps on Google Play, the digital bazaar where users of smartphones and tablets powered by Google's Android operating system buy games, music, books and more.
New disclosures confirmed that the company's own sites are powering its revenue growth. The volume of clicks on search ads rose 33 percent on its own sites, but the average price of clicks continued to fall, though less quickly for Google-owned sites, down seven percent, compared with a 13 percent drop for non-Google sites.
Both trends are a result of the explosion of mobile devices, which is generating more clicks on Google ads, but ultimately not as many sales for advertisers.
Microsoft's planned 18,000 job cuts, or 14 percent of its workforce, is the biggest tech layoff announced this year, surpassing Hewlett-Packard's announcement in May that it was cutting 16,000 jobs. The total for US tech industry layoffs this year is about 50,000.
As with H-P, IBM and other multinational technology companies, Microsoft is not saying how many of these cuts will be in the USA.
The region with the most Microsoft employees, the Seattle metropolitan area, will see a reduction of 1351 employees, or about three percent of the 43,000 Microsoft employees in the region, reports the Seattle Times.
Industry wide, there have been nearly 50,000 tech industry layoffs, including After Microsoft and H-P, Intel is in third place with 5350 jobs to go.
– Microsoft employs about 800 people in Australia, while Nokia employs about 30.