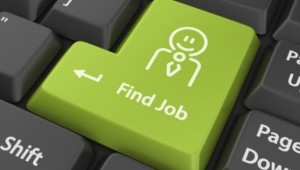 On my 1 year anniversary, I reflect on the way I secured my current employment and also notice that quite a few of my friends  are actively looking for a job at the moment. So, how did I strike gold, what can you do to get a job in today's competitive job market?
I found following points you must do to have any chance in today's tough market once your resume is up to date. Notice the perceived priority order.
Update your LinkedIn profile


employers and agencies will most likely look at your LinkedIn profile right after they skim over your resume
follow LinkedIn.com prompts and fill in as much information as possible
include professional photo, update job history
ask your past managers, colleagues or even customers to give you references there
reach out to specific people directly instead of making a public posts
'follow' companies you'd like to work for

Tidy-up your social media networking profiles – yes, agencies and employers will Google your name and look you up on Facebook!

check what your profiles look like to the rest of the world and
remove any 'silly' inappropriate content – no, those drunken party photos are not a good look

Hit your country's top online recruitment sites (including local and federal government portals)

create an account and a strong profile
create 'job search' by selecting criteria and have it emailed to you on daily basis
review those and apply for jobs every day

Target specific companies within your field of expertise and interest


visit companies in your field, find their 'career' pages and register
create a 'job agent email' to message you as soon a suitable position becomes available
apply promptly

Reach out on social media

use private message to target specific people rather than using 'spray-and-pray' approach by making an open post; this has been shown to be a better way to go about it for many reasons
Think of your ex colleagues, managers, recruiters, anyone you know that you think may be in the know about vacancies and message or call them

Small things add-up


update your voicemail greeting
pay attention to personal grooming, have a haircut – you may be invited for an interview quicker than you think
Punch through this list first before you start going to any interviews, since at the time of this post job market is not looking favourable for job seekers and you'll need pull all the tricks from the magic bag of job seeking.
Have I forgotten anything? Please leave comments below and I'll update this post accordingly to help everyone as much as possible?