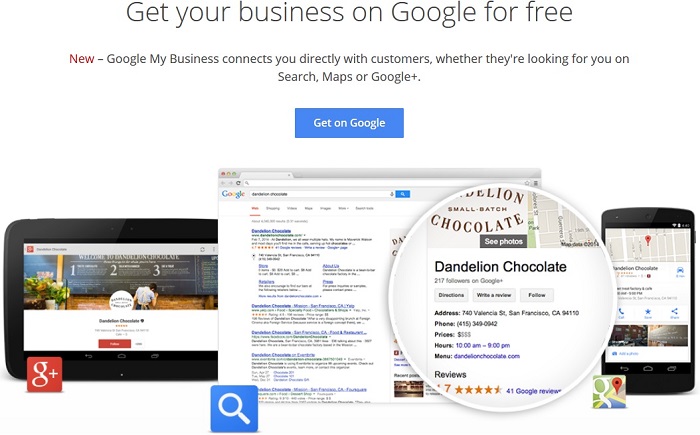 What has Google re-branded half dozen times that is essential for small local business owners and is FREE? The answer varied depending of the year you posed the question and Google finally promises to stick with the current setup. This is the email that all verified Google business places owners would have received in the past week:
Google Places for Business is now Google My Business. It makes it easier to connect with your customers and make a name for your business online.
Now named Google My Business allows customers to find you online much easier even if you already have a website.
Even if you haven't set this page up as a business owner, the chances are Google has done it for you HOWEVER  you will want to claim ownership so you can make additions and changes enhancing your listing that will make your business listing stand out from the crowd and ultimately determine who the potential customers are going to call, your competitors or your business.
This if free from Google's perspective, you can do it yourself or engage one of the web marketing people.
Once you go through the process of verifying the ownership of your business listing on Google My Business, you can share updates, photos, videos, news, coupons and more. Here are the tips for successful sharing:
Keep your content fresh and public
Share what's new with your business, important updates from your community and more.
Post exclusive events and deals
Promote special offers and big sales events, and ensure great turnouts with Google+ events.
Share beautiful, high-quality photos
Pick up your smartphone or camera and take photos of your window display and your best-selling products.
Record a behind-the-scenes tour
Use Hangouts On Air from your laptop to broadcast a video recording of your business or your team in action.
Respond to your customers
Think of your posts as a dialogue. Respond to comments and follow your followers.