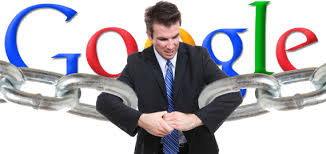 Webmasters from all around the world are reporting that websites under their control are increasingly receiving Google's unnatural link profile penalty. This penalty seems to be a warning only at the beginning, however should 'unnatural linking' continue, websites are risking being de-indexed.
The message received by Google may look like something like this:
http://www.yourwebsite.com/: Unnatural inbound links
We've detected that some of the links pointing to your site are using techniques outside Google's Webmaster Guidelines.

We don't want to put any trust in links that are unnatural or artificial, and we recommend removing any unnatural links to your site. However, we do realize that some links may be outside of your control. As a result, for this specific incident we are taking very targeted action to reduce trust in the unnatural links. If you are able to remove any of the links, you can submit a reconsideration request, including the actions that you took.

If you have any questions, please visit our Webmaster Help Forum.
The best way to react to this message is to review your back linking methods and if there is anything you know you may have been doing wrong, stop it immediately. I don't recommend using disavow tool to exclude possible low quality links nor should you submit a reconsideration request at this stage since your website at this point is probably still ranking fine.
In addition to stopping any black or grey hat SEO techniques, you should work on making your inbound link profile look more 'natural'. Here is what you can do:
Create more naked site URL's. Naked site URLs include different variations of your URL, such as 'www.yourwebsite.com and http://www.yourwebsite.com. You should aim for roughly 20% of this type of links.
Use your brand name as an anchor text. In order to look natural, around 25% of your total links should be with your brand name/company name (i.e. ABC Company). Brand name links should outnumber target keyword links.
Target keywords. These are specific keywords that you are trying to rank for in search engines. For example, if you sell air conditioners in Sydney, you may wish to target 'air conditioners Sydney'. Most websites with over half of their links containing target keywords were penalised by Penguin. On the flip side, websites with around quarter of target keyword links seemed to benefit in rankings with Penguin update.
Non descriptive anchor text. Non-descriptive anchors include 'click here', 'here', and 'visit this site.' Approximately 30% of your links should be non-descriptive.
Conclusion
Ensure your link profile looks as 'natural' as possible. Ask yourself if your average person linking to your site always uses your ideal target keywords? The answer is – of course not! This is why you have to make it your imperative to have plenty of 'non-ideal' links in your overall link profile.