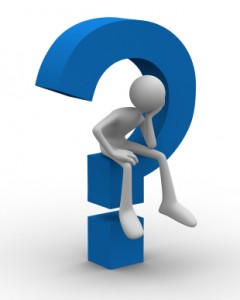 Every time I hear people say that Internet is the future I strongly disagree with them and respond by saying – Internet is not the future, internet is NOW! It makes sense doesn't it? Why is it still that some business owners and business leaders question value of social media, search engine optimisation, search engine marketing and other Internet marketing (IM) components?
Sure, we all want to know what the return on investment (ROI) really is so we can justify the time (read: cost). If there was ever an advertising medium that could be measured, than it is the internet marketing. Using readily available tools and the most popular and free by Google called Analytics can almost exactly tell you the visitor numbers conversions and any other metrics you are interested in – and you should be.
When you have a business owner who is still not sold on the idea, the only question they need to ask themselves is: what is the ROI on my other forms of advertising? How much money did I make by placing the ad in the local paper, a magazine, radio, billboard or even a television commercial? Although these forms of advertising can be measured by offering coupons, it is not always the most reliable.
Let's compare these old forms of marketing to the not so new form of marketing – web advertising. Lets examine what happens when a person uses their computer, an tablet device or their mobile phone to search for split system air conditioners for example. You bet that they are .. hm .. actually looking to purchase – you guessed it – a split system a/c! Needless to say that if you are an aircon mob, you'd want your website to be showcased on the search engine results page (SERP), wouldn't you.
Also, what do you think is the commercial intent, a buying intent that this person has? – as high as you can have it in my opinion!  🙂
The only real question is not whether you should be showcasing your business online but how as there are a few different types including:
Paid advertising or CPC (cost-per-click) of which the most popular and with highest audience is Google AdWords. There are other providers and the most notable late entrant is Facebook. This type is also called Search Engine Marketing (SEM)
SEO – Search Engine Optimisation which basically entails your website showing up in the 'natural' results of the search engine results page (SERP) whenever somebody searches for services or products that your business offers
Advertising world is shifting – move with it today or be left behind!
"It is not the strongest of species that survive but the ones most adaptable to change."

Charles Darwin