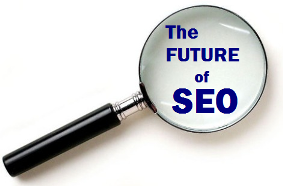 If you are a local business owner or you are an SEO services provider for a traditional business and would like to see that business on the first page of search engines, stick around as here is what works and what doesn't work that well in 2013.
Yes, this was a bold statement claiming to reveal all you need to know when marketing your website on the Internet – well, read on and let me know what you think by commenting below.
Let's face it, 'everyone' knows that creating backlinks will increase your website rankings with, let's face it – the biggest search engine in the world – the big G. However from my recent experience and testing, it turns out that backlinks don't play that much of a part when it comes to ranking on Search Engine Results Pages (SERPs). While important, anchor text and links are diminishing and being replaced by these 2 more important signals below.
Sure, a steady and natural back link process will be a part of SEO for foreseeable future but why is it not working that well any more?
The answer lays in the fact that Google and other search engines want to go where people go. After all, it is people who search for things online and for a search engine to be competitive and popular, and this is certainly G00gle's intention, they have to serve results that are most appropriate for the particular query.
As the most important search engine on the planet, it is safe to look at what Google is doing to predict the future (and the now) of SEO and SEM.
They seem to be concentrating on 2 things when it comes to local search for example.
Co-occurence. That's right, spell checker has a problem with it, however I suggest you get familiar with it. Google's spider has become so smart that it is able to 'read' paragraphs of web pages that relate to a particular niche or a topic and 'credit' brands and websites that are mentioned in a context of an industry term.
Example: if there is an air conditioning review website or a forum and the author or users are talking about 'XYZ Air' company that specialises in air conditioners, the G00gle crawler will 'remember' and credit this and add some points toward 'XYZ air' when it decides to show results for air conditioning. Great video explaining this can be found here by seomoz.com's Rand Fishkin here.
This factor matters for rankings for ALL websites, not just traditional businesses.
Citation. If you are a local business, you want to make sure that when posting any content online, creating content, registering at online business directories including Google Places for Business, your NAP citation is always the same or at least similar. What is NAP citation? (business Name, Address and Phone number). So find out what your shop/office location is as seen by your local postal service and always use that. In case you have a local phone number and a toll free number, pick one and stick with it, best not to use both.
Happy to hear your thoughts on the future of SEO.