How and where to buy Google glass?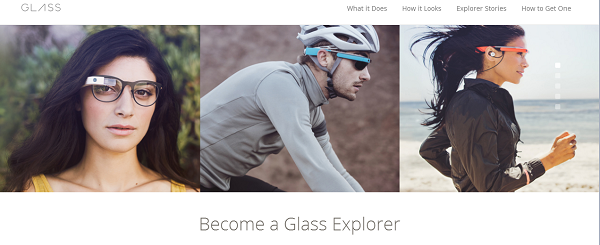 SAN FRANCISCO – Google Glass will go on sale for one day only this week – at US$1500. That's the offer posted on Google Plus to attract people who want to become 'Glass Explorers', as it's calling first-generation Google Glass wearers.
Google plans to sell the Google Glass augmented-reality glasses for one day only, starting at 6am US west coast time – that's 11pm Australian east coast time – on Tuesday.
But it's unclear if Australians can qualify. Google simply said any adult in the US can become an Explorer, but the number of spots available is 'limited'.
'Every day we get requests from those of you who haven't found a way into the program yet, and we want your feedback too,' the company said.
'That's why next Tuesday, April 15th, we'll be trying our latest and biggest Explorer Program expansion experiment to date. We'll be allowing anyone in the US to become an Explorer by purchasing Google Glass.'