Whether you already have a home based online business or have been thinking about quitting that job and starting your own gig, you would want to know what is stopping you from doing it?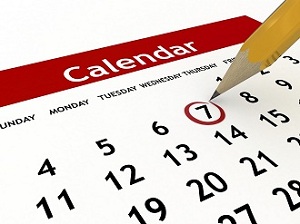 You may be in a job where you are fairly comfortable or your boss is working you into the ground – no matter which scenario describes your situation, you are probably not feeling any job satisfaction. Not to mention that you're just making enough to cover your bills. And once you stop working, your income dries up – not a very comforting thought.
What what is stopping you from making that first step or developing your home based online business from really taking off? Read on and you will be kicking yourself in a minute. It is something you have possibly heard before and it made sense to you then and it will be a no brainer now.
However, what you are going to find out in this post is a simple way to overcome these 2 hurdles.
Two biggest obstacles that are keeping you from reaching your goals are:
Perfectionism and
Procrastination
'Oh, but I knew that before' I hear you say. I am not surprised, however what do you think is one single solution to this?
So, being a perfectionist means that every time you wanted to do something, kick off that blog, make a product or start an online store you wanted it to be perfect. You wanted your readers or shoppers to have the best possible experience, you didn't want to embarrass yourself.
Don't wait till you have it perfect as we all know that nothing is perfect. Instead, get it up and running as quick as you can and work our the details and straighten out the kinks as you go along. You will thank yourself for doing this down the track.
Procrastination – this is a big one, we've all done it and it seems the hardest thing to overcome. The number one reason for this is probably wanting to be 100% sure that you know how to do this and clearly see every step ahead – this will never happen – just do it now!
How can you solve these 2 roadblocks? The answer is – Make a deadline/commitment that will put a slight pressure on achieving it even before you've started working on it.
Example: promise your subscribers that you will deliver a webinar, a presentation or a product by a certain date even though you done nothing toward creating the same. This will put a pressure on you not to disappoint your loyal newsletter subscribers. You will not want to fail and you will deliver in the end.
I found this to be the single biggest motivator in my work, I'd be happy to hear what works for you.