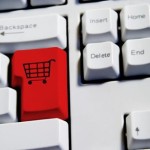 Whether you are looking to start a business or even seeking to invest in a business, a product or a service that is offered via the internet is always a good start. Sure, there are a lots of online stores, portals that offer anything from shoes and clothing to discounted flights and holiday deals or puts in touch sellers and buyers of cars, bikes and boats.
In Australia you only need to think of a company such is Webjet, Flight Centre or Carsales.com where all they do is act as a middle-man. What about eBay and Amazon, they're doing 'okay'!? Sure some of these businesses have to strike deals with vendors and most will then have to invest in advertising, however once the brand is established and business has solid processes there are not that many overheads.
Compare these online based business's overheads to someone like restaurant were the owner of this small business has to worry about the rent, insurance, staff, supply, customers, advertising – it's not easy, let's put it that way. Even larger manufacturers have high expenses which is why they are increasingly moving their factories to lower cost locations.
So what exactly are the benefits of owning or investing in an online business?
As already spelt out above – Low overheads and also a low initial investment to start a business.
Readily available labour and technological infrastructure. Setting up an online store is fairly easy and inexpensive as cloud computing is becoming increasingly mainstream. Labour is normally sourced from lower cost countries and is flexible
Eyeballs are there, everyone is shifting online. People are more and more confident in the connected world and comfortable shopping online. Most would rather shop online and spend the rest of their time doing other things.
 Online business model is scalable. The businesses that can offer something innovative and good quality that people are looking for to solve their problems or needs will most likely grow.
So basically, if done right, the best way to make money is to go online. Without ever suggesting that we should try and follow footsteps of current online giants, do think about where it all started for G00gles and Amazons of this world.
Even if you own a traditional brick and mortar business, there is no reason not to take your shop front to the world wide web. It may take some paradigm shifting and loads of elbow grease at the beginning but it is 9 out of 10 times going to pay off.