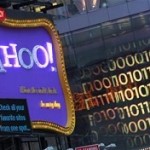 How many of us still use Yahoo! as their preferred search engine? Statistics say not that many and to be precise current figure suggests 12%. Although its piece of the pie is not that great compared to top ranked G00gle at 67%, it still continues to be the third most used search engine globally just behind Microsoft's Bing at 16%.
Yahoo! has been making changes to their web portal in recent times and some in the industry believe that it is making a comeback.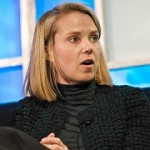 Changes to it's web portal is not the only change they made – one big one worth mentioning is appointment of their new CEO in July 2012. Her name is Marrisa Mayer and she was the 20th employee at Google back in 1999. She is now on the helm of this Internet pioneer in the search engine world and is hoping to revive the company since it's been trumped by the emergence of the current new giant in this space.
One of the most renowned web information company in the world whose ranking is used among website watchers reports Yahoo! to still be the 4th most visited web portal in the world and 5th in Australia for example. To put that into perspective here are the top 10 most visited websites according to Alexa.com rankings report:
Facebook – no surprises there
G00gle
YouTube – owned by the the big G
Yahoo! – forth in the world, not bad!
Baidu.com – this is a Chinese languages search enging
Wikipedia
Windows Live.com
Amazon.com
QQ.com – Chinese Internet service portal
Twitter
What is very promising for this Internet search pioneering company is that their new and the youngest CEO of all the Fortune 500 companies is focusing on what users actually want and adjusting Yahoo! services to internet user's habits.
She is reviving the Flickr.com where you can share photos and email service that is now standardised across all the mobile platforms including iOS, Android and also desktops. The home page has also been revamped and it is cleaner and more streamlined.
Finance and investment community has also put confidence in Yahoo! revival with it's share price trending up since Marissa took over the CEO role.
It's being reported that Yahoo! advertising although having a smaller reach is up to 75% cheaper when compared to that of the leading search engine advertising platform. In addition to that, click through rates and conversions are also higher.
When advertisers realise this, they will most likely if not make a complete switch but certainly throw some advertising dollars Yahoo! way eating into big G revenue.