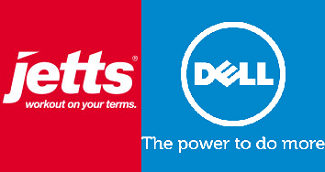 Ever since 1999 I've been involved in a service type industry including information technology and Internet marketing so I would have come across a mantra that says that customer service is so important. Well, like most cliché and 'common knowledge' statements, this one is correct however it's the simplest and easiest one to take for granted and overlook.
The reason for this blog post is that I found myself on the other side of the customer service equation – twice in 2 days.
I signed up for a 3 day free trial with Jetts gym at Neutral Bay and was greeted by friendly staff who showed me the gym equipment and the facilities and made me feel welcome. From the time I called to the time I walked into the gym, I felt that they really cared – how often does that happen nowadays! And to top it up, a week later (yesterday) I got a call from Kalistia seeking feedback and advising of an upcoming special offer – needless to say, I'm joining. 10/10 customer service – good for business!
Today, I get a call from Dell's Daniel who helped me troubleshoot my Dell laptop wireless issue yesterday to check how my WiFi was! His recommendation happened to work, however beside that – he called to follow up! This is a big deal for a retail customer (read 'low value' customer) support so I was impressed. Dell support also gets 10/10.
I've already posted a top review on Jetts Neutral Bay Google places listing and I'm sure Dell will be sending me the survey link soon and I'll make sure to spend a few moments to extend my glowing praises to them too.
Have you had any good (or bad) customer service experiences recently?